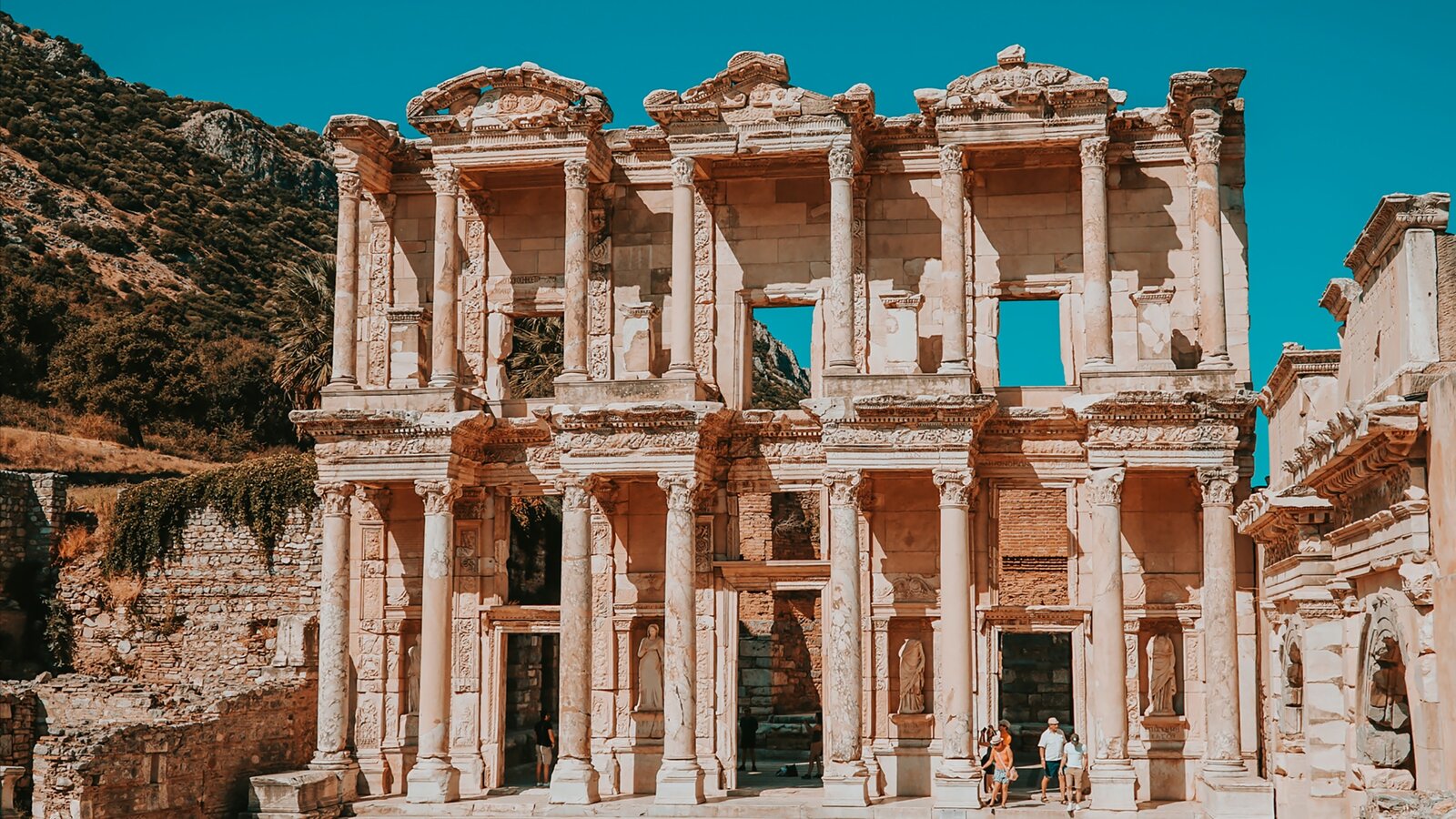 Life in Izmir, Turkey: the Atmosphere, Infrastructure and Best Areas for Expats
Izmir is a city located on the Aegean coast with a history spanning over 6,000 years. Prior to the founding of the Republic of Türkiye in 1923, Izmir was predominantly a Christian city known as Smyrna. Today, Izmir is a thriving port city that boasts features such as bike lanes along the seashore, universities, cultural centres, spacious parks, and high-quality healthcare. Continue reading to discover what it's like to reside in one of Turkey's cosiest and most liberal cities.
Izmir's Mild Climate and Nature
Izmir is the third-largest city in Turkey and ranks as the country's second most significant port. In contrast to Istanbul, which is home to over 15 million people, Izmir has a population of slightly more than 4 million. As a result, one of the first things foreigners notice upon arrival is the relaxed pace of life, uncrowded streets, and the friendly demeanour of the residents.
Izmir boasts a Westernised and liberal atmosphere, setting it apart from other cities in Turkey. This metropolis is home to a variety of industries, including car manufacturing, construction, oil refining, medicine, education, banking, and IT services. English is spoken quite proficiently by many locals, particularly the younger generation. The city also features several Christian churches and regularly hosts numerous music concerts and festivals. Izmir offers a selection of nightclubs, theatres, and modern art exhibitions for entertainment.
The mild Mediterranean climate of the city is another attraction for expats. Summers are warm but not scorching, with temperatures rarely exceeding 30 to 34 degrees Celsius, and the coastal breeze provides a refreshing touch. December and January are the coldest months in Izmir, with frequent rainfall, but even during winter, temperatures typically remain above 10 to 12 degrees Celsius.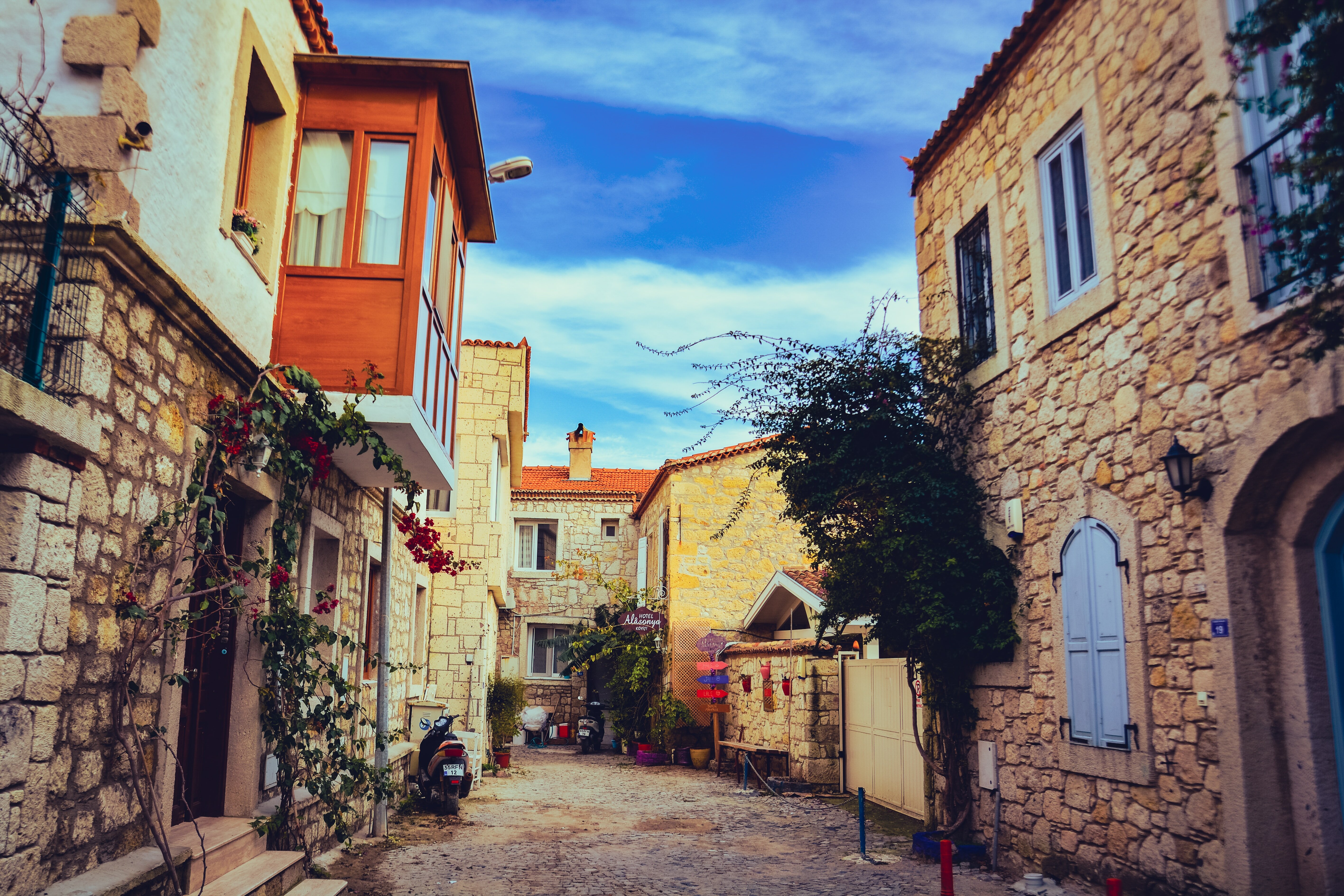 Izmir, Turkey. Photo: Mehmet Uzut (Unsplash)
Beaches, Entertainment Facilities, and Landmarks
Due to Izmir being a major port, swimming within the city is prohibited. However, this situation has its advantages. Tourists don't typically visit Izmir for beach holidays, which means you can enjoy leisurely walks along the coast, find a peaceful spot to relax, and observe the unhurried daily life of the locals.
If you're looking to bask in the sun, swim, or surf, you'll need to venture outside the city. Izmir boasts over 60 Blue Flag award-winning beaches. Among the most renowned are Urla Beach, located 30 kilometres from the port, Foça Beach in the northern part of Izmir Bay, situated 70 kilometres away, and the beaches of Çeşme – a resort city located 80 kilometres from Izmir. Access to these beaches can be by car or bus, with tickets typically priced at around 150 to 200 liras ($5.5 to $7.5).
Izmir boasts several large parks, such as Kültürpark located in the city centre of Konak. You can also enjoy a leisurely stroll along the verdant seaside promenade. Nearby attractions include the local art gallery Arkas Art Center, the historic Asansör Tower featuring a public lift from 1907, the Izmir Archaeological and Ethnography Museum, and a bustling shopping street lined with fashion boutiques, restaurants, and charming cafes.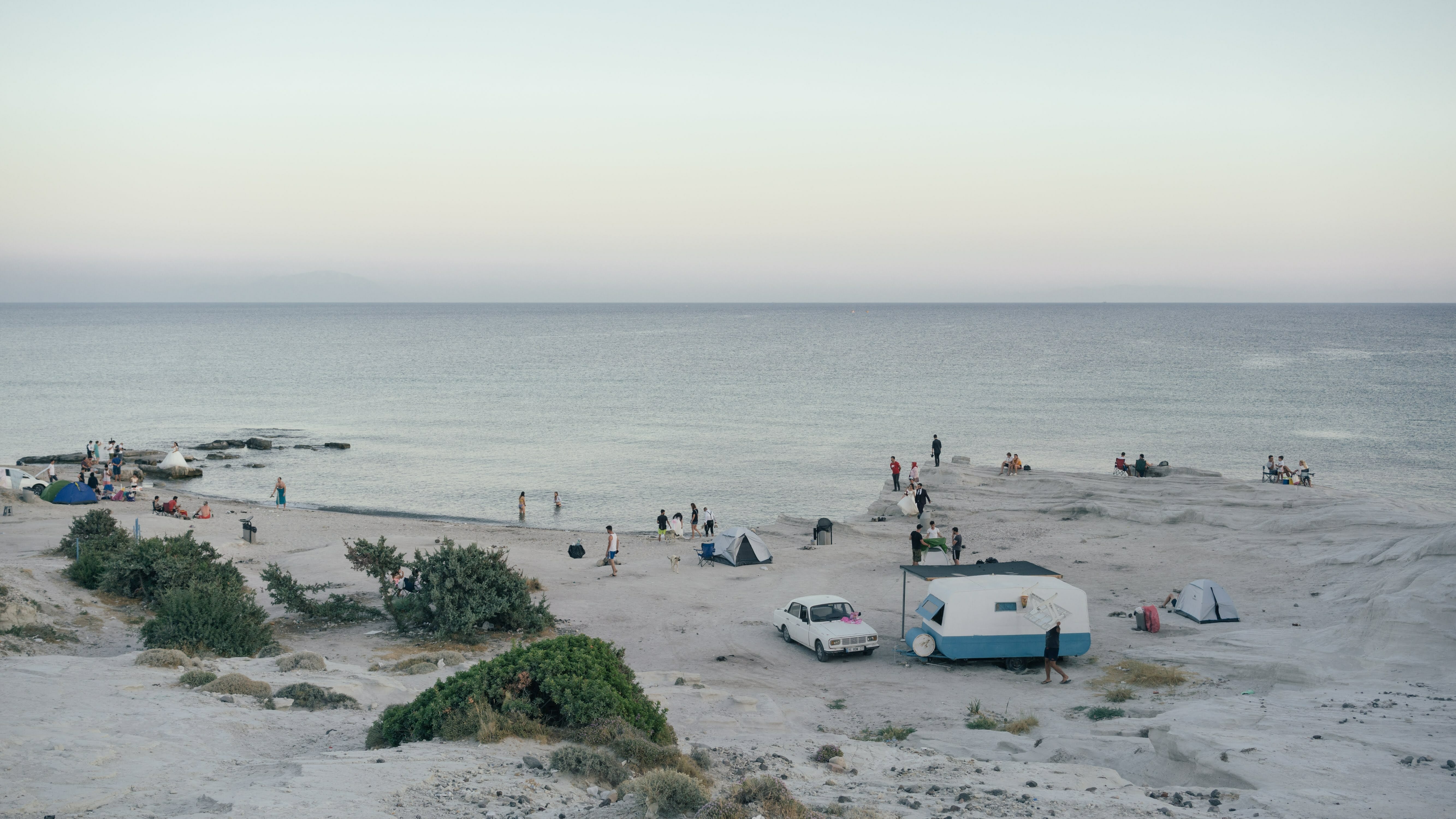 Delikli Koy Beach, Izmir. Photo: Kadir Celep (Unsplash)
One of the most remarkable places to visit in Izmir is the Kuşcenneti Nature Park, which translates to "bird paradise" in Turkish. Situated in the delta of the Gediz River, this park attracts a variety of bird species due to its shallow and stagnant waters. Kuşcenneti is home to 230 bird species, and during migration, more than 50,000 birds make their way to the park. Pink flamingos are among the exotic birds that frequent this park, making it their preferred nesting spot. Visitors have the opportunity to observe these magnificent birds up close, and the park entrance is free. For those looking to extend their stay, there is a small hotel on the premises, complete with observation towers for bird-watching.
You can get to the park by car or city bus.
Moreover, Izmir is conveniently located near the ancient Greek city of Ephesus. This historical site once housed the renowned Temple of Artemis, counted among the Seven Wonders of the World. Entrance tickets to the open-air museum are priced at 400 liras ($15), and you can easily reach this destination by taking a city train for just 28 liras ($1).
Transport, Education, and Medicine
The public transportation system in Izmir is unified and reasonably priced, with a fare of 6.5 liras ($0.25) for the first 120 minutes of travel. Additionally, you can enjoy a 50% discount during the morning and evening rush hours if you use an İzmirim Kart. Izmir's public transportation options encompass a metro line with 17 stations, an urban train known as İZBAN, trams, and buses.
One of the most remarkable modes of city transport in Izmir is its ferry system. These ferries operate regularly and are a popular choice among locals for their daily commutes to work or school. While on board, passengers can relish the picturesque views of the Aegean Sea without the hassle of traffic congestion. There are four major ferry terminals in the city where you can board: Bostanlı, Üçkuyular, Konak, and Karşıyaka. Additionally, the ferry makes multiple stops along its route. Another eco-friendly option for getting around the city is by bicycle. The government is actively expanding the network of bike lanes, with plans to have 411 kilometres of dedicated bicycle lanes by 2030.
Izmir boasts several prominent universities, with the Izmir Institute of Technology ranking among the top in Turkey. State schools in Izmir offer free education for the children of expats with residence permits, although classes are conducted in Turkish. As a result, many foreigners opt to enrol their children in private or international schools where the curriculum is delivered in English, German, Italian, or French.
Turkey boasts a healthcare system that is recognized as one of the world's best. Expatriates holding a residence permit and medical insurance can benefit from complementary doctor appointments and discounted prescription medications. Additionally, private healthcare services in Izmir are both affordable and of high quality, particularly in the fields of dentistry and plastic surgery. For example, Izmir is a popular destination for individuals seeking hair transplant procedures.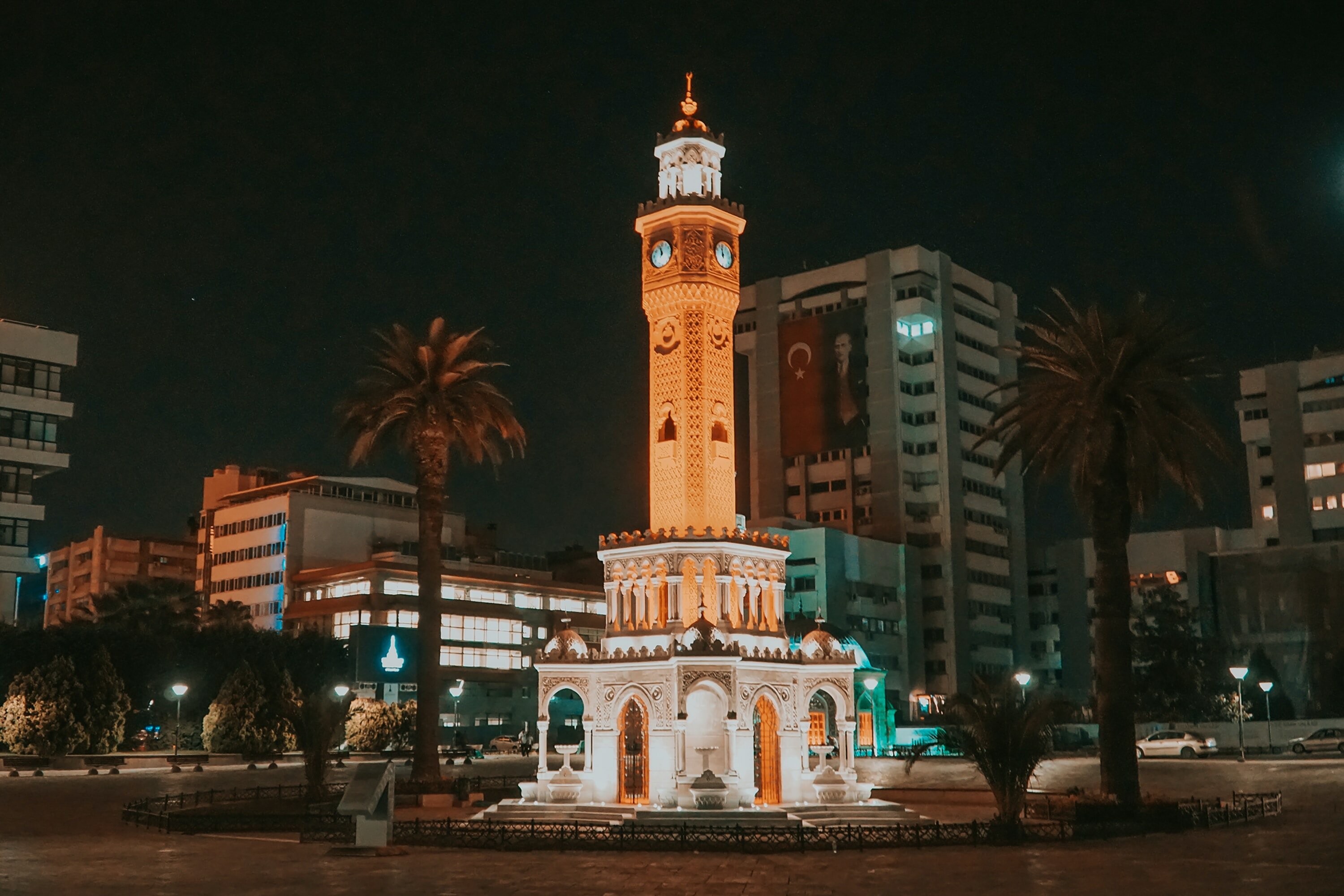 Clock Tower, Bahrain. Izmir, Turkey. Photo: arman behnoush (Unsplash)
The Best Areas for Expats
Izmir comprises 30 significant neighbourhoods, which can be further categorised into smaller administrative districts. Expatriates typically opt to reside either in the city centre, which offers proximity to financial districts, cultural attractions, and nightlife, or in more natural settings where they can enjoy peace and tranquillity. In the former scenario, individuals often choose to settle in Konak, particularly in the Alsancak area, or in Karşıyaka. For those seeking a quieter environment, neighbourhoods like Balçova or Bornova, with their abundant parks and proximity to the Aegean University campus, are preferred options.
Before making your final decision, it's important to check if the area is suitable for obtaining your initial residence permit, often referred to as a tourist "ikamet." The Turkish government has restricted the issuance of these permits due to the influx of immigrants, so it's essential to verify the eligibility of your chosen location.
To become a Turkish resident by purchasing a flat in Izmir, you'll need a minimum budget of $75,000 or 2 million TRY. According to data from Endeksa, the average property price in Turkey in 2022 was 2,816,606 TRY ($105,531). The cost of a square metre of residential real estate in Izmir starts at $700, while new buildings may have a price of $1,200 per square metre.
Rental housing prices in Izmir have surged by 186% in the past 12 months. This increase is attributed to both a significant influx of immigrants to the city and the relocation of people from areas affected by the earthquake in February 2023. Nevertheless, renting an apartment in Izmir remains more affordable compared to renting in cities like Istanbul, Ankara, or Antalya. The average monthly rental rate is 11,024 TRY ($413). For instance, with 7,000 TRY ($262), you can secure a 67-square-metre apartment in Karşıyaka or a larger 159-square-metre apartment in a less upscale area of Pergamon. It's worth noting that prices typically rise during the summer months with the onset of the tourist season.
Claim your free consultation and a list of properties tailored for you
In a Nutshell
Izmir is a well-developed city, making it suitable for families with children. It boasts numerous nurseries, schools, and universities. Considering the city as a real estate investment is a wise decision. Over the past 12 months, rental rates have surged by 186%, yet they remain more affordable than in Istanbul or other tourist-popular cities. The city's mild climate, historical landmarks, natural parks, convenient ferry services, extensive bike lanes, shopping centres, and cultural hubs collectively contribute to making Izmir one of Turkey's most beautiful and comfortable cities to reside in.
Cover photo: Ancient City of Ephesus, Izmir, Turkey. Mert Kahveci (Unsplash)
Subscribe to this category so you don't miss any new posts